Best online glass fusing course
Learn how to make fused glass jewelry using a microwave kiln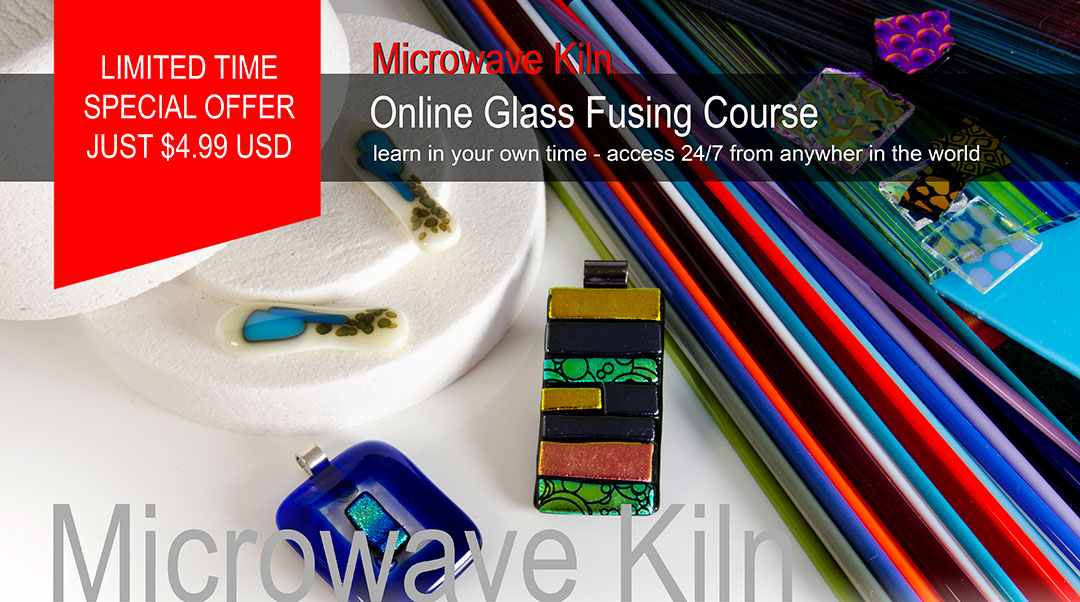 Did you know you can melt glass in a microwave oven with a simple and inexpensive microwave kiln?
Create your own fuse glass jewelry and decorations, using a microwave oven and a microwave kiln

LIMITED TIME OFFER
Glass Fusing Course
online classes and hours of creative projects for just $4.99 USD a month
normal price $37.95 USD per month

GET IT NOW BEFORE THE TIME RUNS OUT
70 video tutorials and more added each month
WHY YOU SHOULD GET THIS COURSE
Learn in your own time
Access to tutorials 24/7
Access the course from anywhere in the world
Exclusive videos and training
MAKE BEAUTIFUL GLASS JEWELRY IN 30 min
WHAT YOU GET INSIDE THE COURSE
Over 70 training videos with more being added every month
Easy to learn!   Cheap to run!   Great results fast!
Debbie's story
Come join me on an amazing journey of self discovery and creative passion for glass fusing and crafts.
" a cost effective and fast way to fuse glass at home, no need to purchase expensive kilns "
LIMITED TIME OFFER
Glass Fusing Course
online classes and hours of creative projects for just $4.99 USD a month
normal price $37.95 USD per month
WHAT THIS COURSE AND RESOURSE OFFERS
Glass fusing course for beginner, intermediates and advanced students
Comprehensive detailed training dedicated to microwave kiln glass fusing
Hours of detailed online video tutorials and projects
Access 24/7 watch as many times as you like
Great online support from our experienced tutors
Join our private glass fusing Facebook group
Get great exclusive product and supplies discounts with our selected suppliers
Cancel your subscription at any time
Access to exclusive training content not available to the general public
Ongoing updates and projects and tutorials added every week
Be part and join an amazing jewelry making community